GUARANTEED EXPERT STRATEGY ON HOW TO
IMMEDIATELY MULTIPLY YOUR REVENUE BY 30% TO 300%
This simple 2-minute video reveals the mastermind team that could explode your sales. Imagine the possibilities if you work with the best.
MLK Marketing are the pioneers of online exposure and have been dominating the Australian market for 15 years and counting. With adroit and intricate marketing techniques, methodologies and strategies we liaise with our clients and propel their online presence, whilst they rake in the dollars.
Sky rocket your profits and detonate your sales targets. You do not have to spend weekends worrying about work anymore and you'd finally be able to 'switch off' and actually enjoy the fruits of your hard work with the aid and guidance that MLK Marketing provides you.
Our intricate online marketing strategies have generated over $1.2 billion in sales for us and our clientele.
This isn't $1.2 billion in sales in just one specific niche. We've successfully deployed these strategies in over 247 different industries. Using these marketing methods to help hundreds of businesses shift their gears into full throttle and crush their competition into a fine powder.
We are a customer oriented company and we carefully choose our staff based on exceptional customer service ability along with high-end skills for you to have a great experience to match the results. At MLK Marketing, our number one priority is delivering 100% customer satisfaction. Over the years we have honed our skills and developed state of the art marketing strategies that generate renewable income for all our clients no matter their industry. We open the floodgates for your company with new enquiries and sales.
From marketing strategies, website designs, mobile app developments, search engine optimisation and even corporate branding we restructure and rejuvenate your company to suit Google's algorithms and boost your sales and propel your ROI by astronomical percentages. That is our guarantee!
THE MLK LIGHTNING STRIKE
1.
WEBSITE TRAFFIC
GET KNOWN
Through impeccable, adroit and contemporary marketing methodologies that have been in the works for 11 years, MLK Marketing have honed their skills and provide you with an immense increase in traffic to your website, phones and brand. We send a steady stream of highly qualified customers in "hunt mode" to your website through both paid and organic traffic sources.
2.
SALES INCREASE
THE OBVIOUS CHOICE
Through our extensive experience in digital marketing and techniques you will steadily experience a rise in cash flow. ROI will skyrocket and renewable income will be maximised. We increase the number of visitors that turn into buyers by implementing propriety tactics that help our client's double or even triple their sales. By tailoring our strategies to your brand, MLK Marketing work with you to build your brand presence and dominate your industry effectively.
3.
RECURRING BUSINESS
INCREASE TRANSACTION FREQUENCY
Clients come, clients go. We stop this perpetual loop of loosing clients! With state of the art marketing strategies we decrease your bounce rate and encourage potential clients to stay engaged with you and your product that they NEED. The visitors that don't convert will be re targeted through timely and compelling ads that will follow them around the Internet.
4.
RAVING FANS
CUSTOMER LOYALTY
We nurture our clients and push them to succeed more and more each and every day. We work alongside them to infuse them with our marketing knowledge and let them run rampant on their competition. We help you set up an automated system that guides your leads for you, making your website run like a well-oiled sales machine.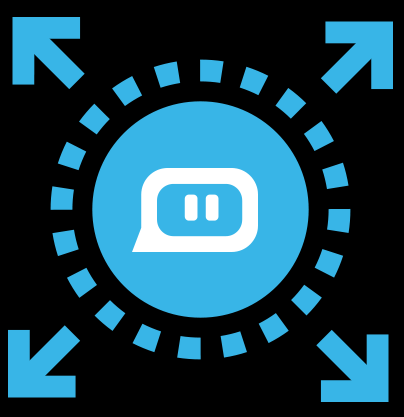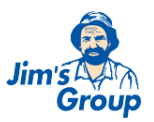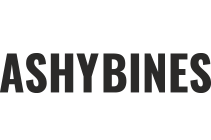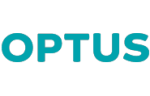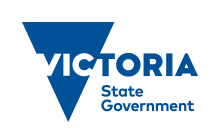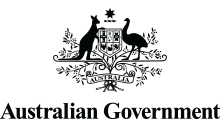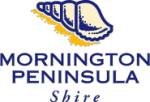 They Actually work for once, other sites are shit.
Lola E. Staley
As a major importer and distributor of fire rated specialised building products we had been established for some 4 years and in 2016 commissioned MLK marketing to redesign our promotional
Platform to better reach the markets we were targeting.
They designed a new web site in a short space of time and were quickly able to grasp the relative complexities of the Fire industry and our products. The new site increased to companies business by 100 % over the following 2 year period
They have close working team of qualified capability and designed further Edm marketing probes via email
If you are considering a new web site or re constituting what you have their advice and performance will prove invaluable
Peter W Jones
Director at Fire Combat Australia PL
Working with MLK on our journey has been great, the marketing plan they developed with us has been an integral part in increasing the number of contacts made by customers, and boosting our overall sales. The team are always friendly and genuine to work with, keep up the great work MLK.
Herman Agdag
Trailer Supplies
How many times do you hear people say "if I knew then, what I know now, I would have never started"!Well that applies to me and my website.
My website, 'My Ideal Wedding', is now a few years old and I have had various companies helping me with the site over that time.
Until I partnered with MLK the website was not going anywhere. Since teaming up with MLK I have gained a confidence that 'My Ideal Wedding' can and will be successful. The team at MLK have been able to analyse the business and suggest how we can turn the business around.
It is a pleasure to work with a group of professionals who work together to drive a common goal. I look forward to our ongoing partnership and mutual success.
Craig Doherty
My Ideal Wedding
From concept design to launching Tigress, MLK has been an invaluable addition to my business. I was generating sales in just my first month thanks to getting my brand and message out there online. My rankings increased dramatically and I could not be happier with my results! These guys are the real deal and they don't treat you like you are just a number – they actually care whilst guiding and educating me on the process as my journey continues.
MLK has single handedly given my business the opportunity to exist and be known on the noisy internet and I am so grateful I chose them!
Leah
Director at Tigress Beauty
GIVE ME A FREE BUSINESS STRATEGY
CONSULTATION WORTH $1990!
Listen up, because this is how it all works. Primarily, we will review and examine your business, spy on your competitors, analyse your target market, your sales processes and discuss your goals with you. Then, based on what you tell us, we'll develop a custom digital marketing plan specifically for you, free of charge!
Everything we discuss is specifically tailored and moulded to suit your business after we've had a chance to ask you about your sales process, sales goals and your branding strategy. There is no charge for this and there is no hidden costs or any catch. We do this because many people who go through this process are so impressed and happy, they ask to become a client – it is a win-win situation.
Please note this is not a sales call!
We usually charge $1,990 for this kind of comprehensive business analysis and planning. You'll be speaking with one of our highly trained digital strategists who will come up with a plan tailored to your business to maximise your leads and sales. There's no obligation for you to take up any of our services.
LEARN HOW TO
DOUBLE
YOUR SALES
IN 90 DAYS!
As the title says. Doubling your sales in 3 months with us is a guarantee. To register your interest in exploding your online presence and engulfing yourself into a sales heaven, please fill out the form on the right to kick start your journey. Additionally, you can download our free business report booklet that will give you a taste for what is in store for you.
Michael Kamitsis, the founder and director at MLK Marketing is a serial entrepreneur who owns and leads businesses in a variety of industries such as Digital Marketing, Information Technology, Business Growth, and Property. Having contributed to a monumental 1.2 billion dollars in global transactions for over 10 years, Michael has earned his position as a maven in his chosen fields.
Starting his journey as a network engineer in 2006, Michael soon started his first business MLK Computing which would lead to the formation of parent company MLK Group. The 16 associated brands under MLK Group, including MLK Marketing, are geared towards being a powerhouse for business growth of small/medium businesses.
With a solid backbone in I.T solutions, Kamitsis was able to apply specialised technical knowledge to nurture and grow MLK Marketing as the powerhouse full-suite digital marketing agency that specialises in Search Engine Optimisation with an exclusive ranking formula that continues to allow thousands of businesses to thrive nationwide.
"I am proud to be part of a very talented, unstoppable, highly creative and ambitious team who prides themselves on delivering results that may seem impossible. A team that I am privileged to lead to success, following a vision of growth and meaningful results for our clients." – Michael Kamitsis.
The start of something great:
The Origins of MLK.
The initial company, MLK Computing which was established in 2007, proved to give rise to MLK Group. In 2009, MLK Computing was launched online, with many different advertising mediums including Yellow Pages Online and the Yellow pages Book, spending thousands of dollars a month without generating enough ROI from any marketing channels.
Generating enquiries consistently was critical for the survival of the MLK Computing brand.
The vision was simple: to create an unstoppable ranking strategy on Google Organic Search and generate an enormous amount of enquiries to dominate the field and grow online presence.
After much trial and error, we successfully cracked the code to develop a ranking formula for Google with a focus on Conversion Rate Optimisation. It became evident that every business would tremendously benefit from having a marketing system that allows them to receive unlimited amounts of enquiries for the same monthly cost. MLK Computing was thriving, and so the expansion of the group began into the digital marketing realm after proving highly effective; MLK Marketing.
MLK Marketing was born with the driving purpose being to bring innovation to the small and medium-sized businesses all around Australia; to inspire them to develop and grow to their potential by leveraging specialised marketing strategies and innovatively utilising technology.

MLK Marketing, subset of MLK Computing, was established early 2006 and since then, we have successfully provided great services with great results to our customers and building solid relationships.
Our success is not on just the 'service' itself that we provide, but our reliability in ensuring you get the results you have been searching for.
At MLK we are determined to be different, we believe that business should be payed on results so we have implemented a "No Delivery, No Fee" payment policy.
This means if we can't provide a solution to your problem or request, it's free.
For further conditions on this policy,
Email us
We are a customer focused company and we carefully choose our staff based on exceptional customer service ability along with high-end skills for you to have a great experience to match the results. At MLK Marketing, our number one priority is delivering 100% customer satisfaction.